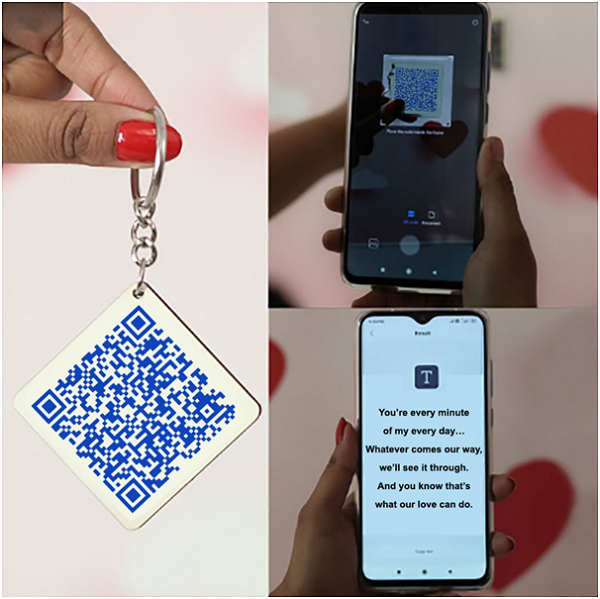 Buying a gift is easy, the tricky part is making it a thoughtful and practical one that doesn't end up collecting dust on a shelf. If you are on the lookout for a gift that is thoughtful, unique, convenient and pocket-friendly, personalised keyrings are the choices to make.
Still doubtful, read on to know why this choice makes it to our list of top gifts.
Convenient
Keychains come in more styles, colours, and themes than anything else. This means that when it comes to selecting the perfect keychain as a present, you can be assured that you will be able to give personalized name keychains that are both relevant and unique to the person to whom you are giving it.
If you and the person enjoy going to sporting events or long drives why not get them keychains personalised with their initials. If you're in love with someone, get them a romantic keychain so they remember you every time they open a door or get into their car.
Usefulness
When people buy a lot of gifts, one issue that they frequently overlook is the practical value that a gift provides. With personalised keyrings, you may strike a balance between usefulness and providing them with something unique that they will always have. Also, keychains personalised with a quote or message is a frequent reminder of your love with the gift being frequently used.
Friendly pricing
Pricing and quality levels vary widely among key chains. This means you can select personalized name keychains that will not only suit the recipient of the present, but also your budget! When purchasing personalised keyrings at the lower end of the price range, keep in mind that they may be unofficial and printed without the permission of the copyright owners. Apart from that, you may get a keychain to fit almost any budget!
A memoir
In the same way that any gift can provide nostalgic and beautiful memories, gifts personalised with names can do the same. If you want to be sure that your keychain isn't forgotten, purchase one with a unique quote. A picture of you and the person you're presenting it to could be placed as one approach to accomplish this. However, the best option is to try to pick a symbol that is meaningful to you and the person receiving the present but is subtle enough that only you and the person receiving the gift will recognise it.
Easy to buy
If you're stuck on a present idea and need to get some last-minute shopping done, personalized name keychains are a great option. There are a number of excellent websites that will deliver key chains to your home for a reasonable fee. Simply search for an authentic keychain maker online, review their refund policy, and you're good to go! Just be sure to double-check their shipping information to guarantee the present arrives on time for their big day.
A small token of big emotions
The process of buying gifts requires making an educated guess as to what a person has and does not have, and also selecting something that you believe the recipient would appreciate and expressing your emotions towards them. A keychain customised with names makes a convenient and compact gift for your loved one.