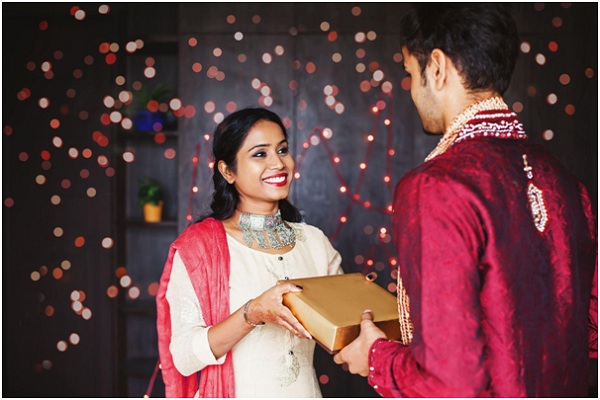 There's no doubt about it: your spouse is a force to be reckoned with. It's one of the reasons you two make a great team together, isn't it? However, each couple has a particular sense of style, and choosing the ideal present for your partner might be a difficult process.
You're in for a treat whether you're looking for the perfect personalised gifts online for your spouse's birthday celebration, Christmas, Valentine's Day, or just about any festival. Personalised giftspresent unique alternatives dedicated to chocolate lovers, memory makers, and decor lovers create a beautiful ambience of romance.
Perks of going with personalised gifts
Personalization transforms the commonplace into a one-of-a-kind or unforgettable remembrance by incorporating your art, graphics, or even objects into a gift.
We recognise the value of gift-giving and consider it as a great chance to commemorate the significant events in our loved ones' lives. Let's look at the top reasons why personalised gifts are excellent gifts.
Attraction of uniqueness 
Millennials are especially drawn to the concept of personalization. From 13 to 31-year-olds, Millennials have grown up with personalization and naturally anticipate it in every area of their life. Hence, to make any moment special, personalised gifts online comes as the first and foremost idea which despite being natural makes every gift unique! Despite being a common object from everyday life, personalization can add the right spice to it and make it stand out like nothing else.
Different is in demand 
Every couple has distinct characteristics to their relationship. And they appreciate the same being reflected in their belongings. Personalised gifts online allow them to add their personal touch to their gifts. No two couples have the same definitions in their relationships hence, a generic gift doesn't connect the way personalized couple gifts does.
As the adage goes, to please everyone will please no one. The same is very much applicable in gifting as well. If you try to impress your spouse with something generic, you might end up just wasting your time and money on a gift that doesn't impress them.
Ideal for long-lasting relationships 
A couple's relationship is known to go through various phases with time and age. Like wine, a relationship grows stronger and tastes stronger and better as years add on. However, a common outcome of these years is running out of ways to make gifts stand out and unique. Personalized couple gifts add a spicy twist to everyday objects in life that offer great utility and aesthetic appeal. A personalized coffee mug, 3D moon lamp, keychain or wall clocks are a great way to make things count in more than one way.
Nail the art of gifting!
It might be difficult to find one-of-a-kind personalized couple gifts at times. If you're wary of buying the same old boring thing for your partner, or if you're stuck for a gift idea, why not try a customised gift? Take your gift-giving to a whole new level with eye-catching gifts online for the irreplaceable person in your life.