Exchanging gifts is a way to show your love towards others. Presentation of gifts matters a lot and noticing the reaction of the receiver with a nicely packed gift could be so much fun. A beautifully wrapped gift would have more impact on the receiver and also elevates the confidence of the presenter. Birthdays, anniversaries, convocations, weddings, and other such events take place frequently, and thus to make your presence more impactful, you should consider taking on unique ideas of presenting gifts. It is always admired to add a nice touch of the slight dash to your presents by putting some extra thought into how you hand them over. Here are some creative ideas to enhance your gifting styles.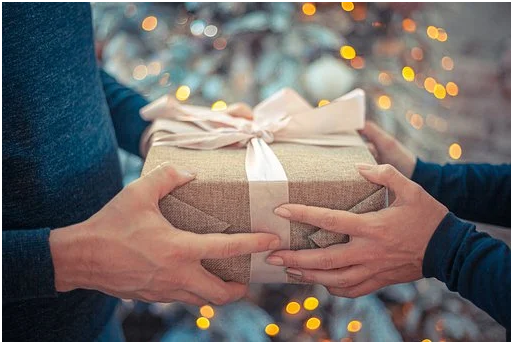 Source: Pixaby
Make it Vintage
The old-age vintage style never goes out of style. Gift wrapping could add more to the aesthetics of your gift when styled in a brownish-cream sheet, decorated with Victorian-style motifs and patterns and tied along with the jute thread. Sticking a leaf or a flower at the corner would also be appreciable.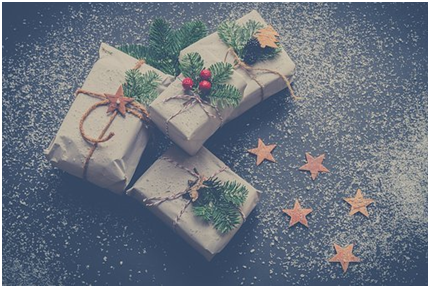 Source: Pixaby
Recycled Creations
Look around what you have at home and create something out of it. You can use paper shopping bags, old newspapers, or cutouts from old books, and combine these to make a creative and inspiring gift presentation. You can also add colourful ribbons or strings to your gift for extra personality. This recycled gift wrap not only looks good but also shows your hard work and inventiveness.
Source: Pixaby
Gift Basket
Gift baskets are a new trend to present gifts and they look adorable. A gift basket could have several gifting items according to the nature of the occasion and they show how much value you give to your loved ones, receiving the present. Floral decorated baskets, baskets decorated with beads, artificial plant decorated baskets, and other various baskets are available to give to your loved ones on their special occasion.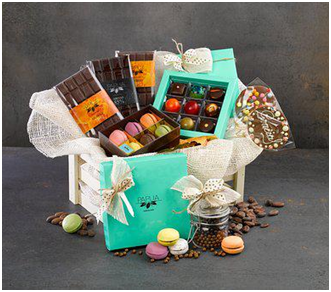 Source: Pixaby
Gift Boxes
Gift boxes are another way to appealingly present your gift. Beautiful gift boxes are available in the market in different sizes and shapes, and the best thing about gift boxes is that they are reusable as well. Gift boxes are easy to handle and they present your items in a composed manner.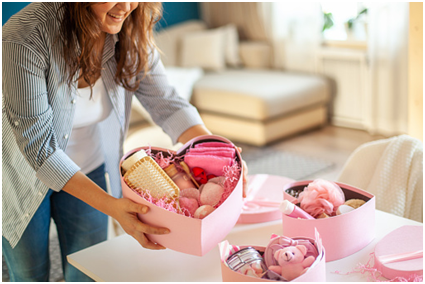 Source: Pixaby
3D Wrapping
Another way to style your plain gift boxes is by pasting small 3D objects over them to make them look artistic. Especially if you are wrapping gifts for children, then 3D objects could excite them even more. You can produce your own interactive gift wrap by glueing on your favourite toys like cars, crayons or building blocks.
Source: Pinterest
Bow-oh-Bow
Bows have always been an important gifting accessory. The way you have styled your bow can also add value to your gift. Mix and match different colourful ribbons to create something novel and pretty. The variety of ribbons can really confuse you when choosing the right one because a strikingly wide range of ribbons is available in the market with stripes, polka dots, floral patterns etc.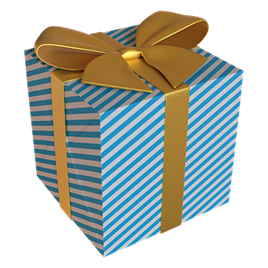 Source: Pixaby
Tags
Name tags are to be attached to the gifts and creatively done name tags add more vibrancy to your gift. Cut the name tag in a different shape, add colours to it, sprinkle a bit of gold or silver lining, and tie it along with a trendy string. Your name would automatically stand out by putting effort into the gift wrappings.
Source: DIY to Make
Keep it Simple
Though working on your gift wrapping or gift presentation shows your enthusiasm but one thing to keep in mind is not to put extra too much that gives a cluttered look to your gift. Pick a theme and work on it, and manage to do what looks elegant yet simple. Overdone articles do not please the eye.
Source: Pinterest