If you're looking for additional storage room for your van, you've come to the right place. Installing a roof rack on your vehicle allows you to transport more equipment when traveling in your van or truck. The additional space means you can carry everything you may need to experience the perfect adventure on your road trips.
Your van's roof is a great place to transport large cargo that wouldn't be easy to store inside the van. You can carry kayaks, bikes, surfboards, rooftop tents, bulky items, a toolbox, or spare tire on Ford Ranger roof racks or other racks. Let us discuss various factors before purchasing a roof rack for your van.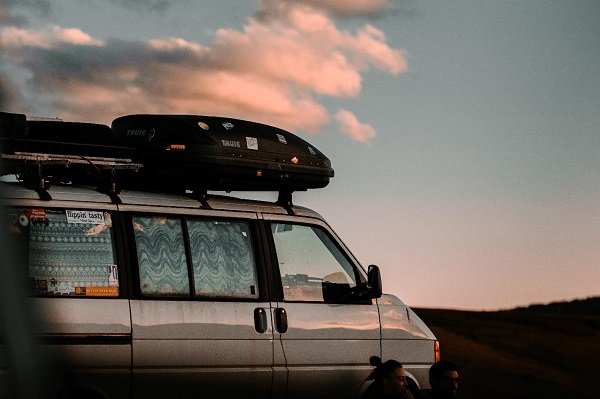 1.Identify what you intend to transport
The cargo you'll be transporting on your van's roof will determine the type of roof rack that will meet your needs. Smaller items and luggage can fit into a basket or cargo box, and specially-tailored racks for your bikes, canoes, paddle boards, and kayaks can safely store your recreational supplies while driving.
2. Determine your vehicle's weight capacity
Your vehicle's roof can only carry so much weight, especially if your van also has a moonroof. Crossbars and side rails come with predetermined weight ratings. The load carrier and roof rack capacity details are in your vehicle's manual, or you can access it online if the manual is unavailable.
3. Estimate the total weight of the heaviest loads
If you want to carry two massive bikes and fit various clothing and supplies in the cargo box, it's best to ensure the combined weight of your cargo is below your car or roof rack's maximum weight capacity. It's essential to plan to ensure you don't overload the vehicle, especially when transporting mixed items. If the cargo is too large, you can consider keeping the bikes on the roof rack and the luggage in your trunk.
4. Understand your vehicle's roof setup
Considering your vehicle's roof setup would be best to ensure you have the right equipment to carry your desired supplies. Roof side rails run along the sides from the front of your vehicle's roof to its back. It offers a mounting point for crossbars for conveniently securing your cargo.
Side roof rails often come as a factory-fitted option. It's ideal to have crossbars and side rails for safe roof transportation. Some vehicles may have crossbars installed on the vehicle's roof without side rails. However, it is rare with many standard cars and could reduce your roof's maximum weight capacity.
5. Determine whether your vehicle's roof is suitable for crossbars
Installing and uninstalling your mounted cargo carrier repeatedly can be daunting, especially if you must remove it to fit in a garage or parking space. It's vital to determine how you intend to use it because you can fit an accessory such as a folding hitch adapter for folding the carrier against your vehicle when you're not using it.
6. Select a roof rack that meets your requirements
Like every other product, obtaining something that will satisfy your transportation needs is always advisable. You will find a wide variety of roof rack types on the market, and it's essential to understand the key features of each option before you purchase a unit. Here are some of the main types of roof racks: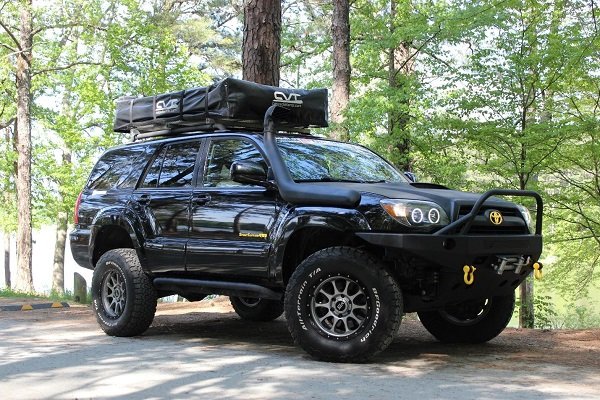 Cargo boxes
A cargo roof box is attached to your van's roof bars to store cargo in a convenient hard container for extra protection. Hardened roof boxes secure your cargo better than roof bags, which can be locked. They are harder to install, store, and remove than baskets or bags.
Cargo bags
Watertight roof bags provide additional protection for your cargo and come in various shapes and sizes to match your transportation needs. Roof bags are more accessible and more flexible to transport than roof boxes. They can also be easily folded and stored.
Bike racks
Bike racks are ideal for transporting your bikes if you don't want the bike rack getting in the way or your vehicle's rear is incompatible with the mounted rack. A rooftop bike rack can carry one bike, but multiple roof racks can be fitted as desired.
Kayaks or canoes racks
Kayak and canoe racks are designed for transporting your kayak or canoe on your vehicle's roof using existing roof bars. When using a rooftop kayak or canoe rack to carry your boat, ensure you secure it correctly and occasionally stop at intervals to ensure it's not loose.
Paddleboard racks
Paddleboard racks are flat with top straps for firmly securing your paddle board to the crossbars. They also let you stack several paddle boards on each other to ensure compact transportation.
Snowboard and ski racks
Snowboard and ski racks are easily mounted on your vehicle's rack to quickly and safely transport your snowboards and skis. When choosing such a rack, consider how many pairs of snowboards or skis you may need to transport, how frequently you'll use the rack, and whether you'll need to store anything else on the van's roof.
Conclusion
How can I choose the right roof rack for my van? We hope you now have your answer. When you identify what you'll transport, the load's combined weight capacity, the vehicle's maximum roof-carrying capacity, and its roof setup, you can choose the right roof rack for your next trip. Use these tips to inspire your buying decision.